Jane Lubchenco: Helping to make Americans more aware of their environment
"I'm thrilled with the opportunity to help address some of the pressing challenges of our time: stabilizing the climate, restoring ocean health and coastal vitality, and ensuring that good science underpins good government."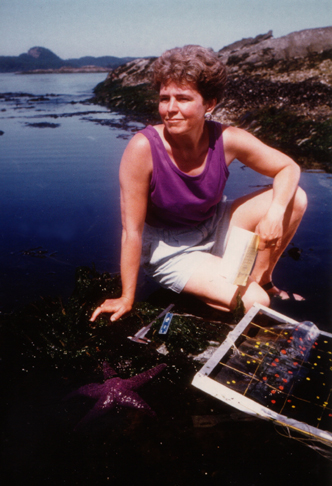 Dr. Jane Lubchenco continued her track record of making a positive impact on our environment. As President Barack Obama's confirmed appointee as administrator of the National Oceanic and Atmospheric Administration (NOAA), Lubchenco used her hard-earned expertise as an environmental scientist and marine ecologist to keep Americans informed about our changing environment. This post iwas just one in an impressive list of scientific service: she is a past president of both the International Council for Science and the American Association for the Advancement of Science (AAAS), and a two-term appointee to the National Science Board.
---
A Colorado native, Dr. Lubchenco graduated from Colorado College and earned a PhD from Harvard University in marine ecology. She has taught at both Harvard and Oregon State University, where she is the Wayne and Gladys Valley Professor of Marine Biology and a Distinguished Professor of Zoology. She is especially interested in the interactions between humans and our environment and is a dynamic teacher, researcher and communicator within these subjects. Specific areas of interest include biodiversity, climate change, coastal marine ecosystems and sustainability science.

As a female pioneer in the scientific world, Dr. Lubchenco has also made a point of putting family first: in order to spend time with her two young sons, she chose to work part time from 1977 to 1989, gradually working her way back to a full-time, tenured appointment at OSU. She is the recipient of nine honorary degrees and a host of awards, including MacArthur and Pew Fellowships and the 2005 AAAS Award for Public Understanding of Science and Technology. In 2004 she became the first scientist to receive the Environmental Law Institute Award.
Dr. Lubchenco served as administrator of NOAA from 2009-2013.
Opinion: The Senate Should Reject Trump's NOAA Nominee
By Jane Lubchenco
The New York Times, 5/1/2019